Our precision, reliability, and inclination for innovation have led us to be chosen for the provision of MTR® beams for the construction of a new church in San Girolamo, a neighbourhood on the coastline north of Bari. With the positioning of the self-supporting MTR® beams, the roof of the church has started to take shape. The assembly has been carried out perfectly,in respect of the times and costs budgeted.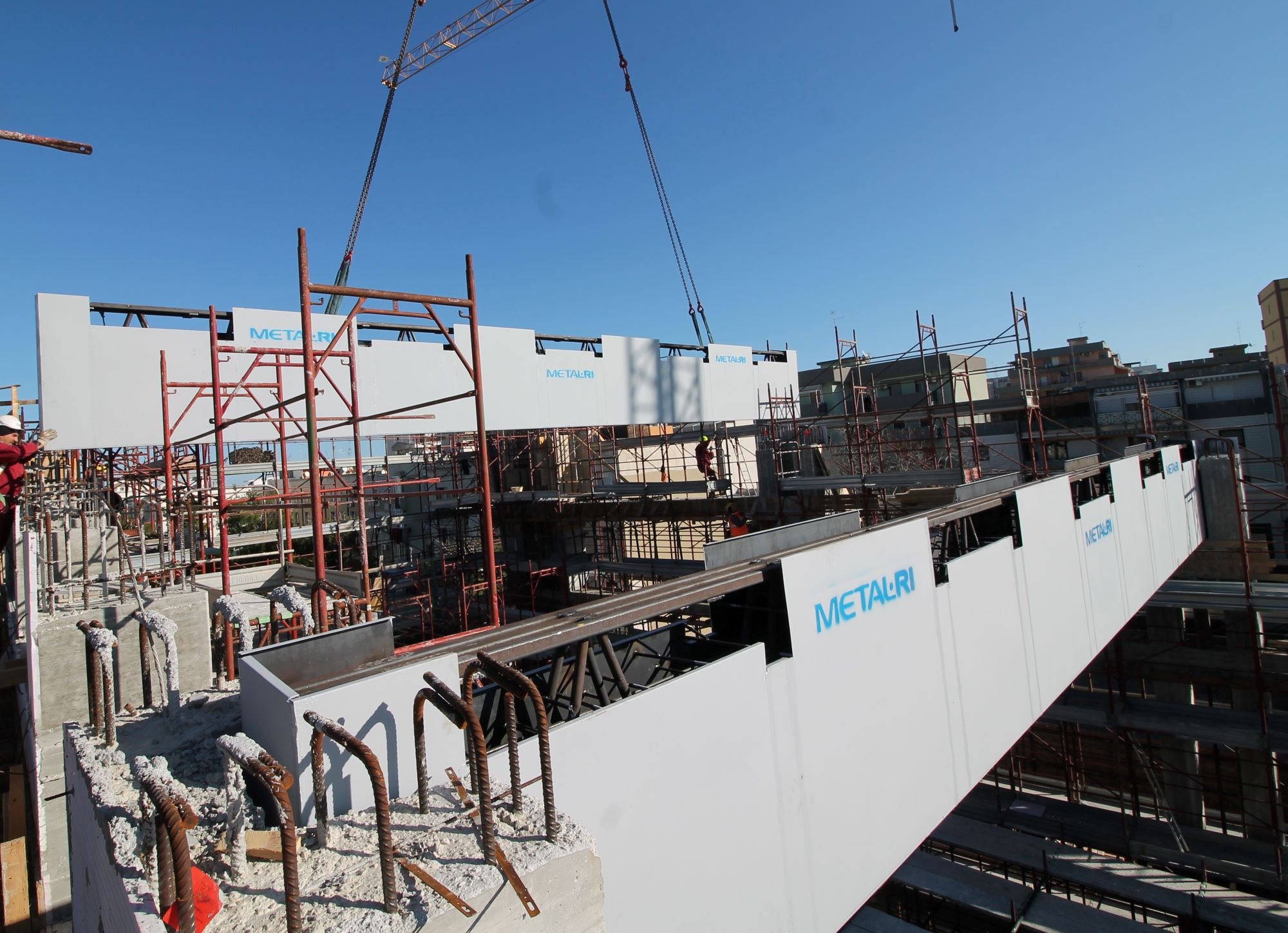 The architectural project of St Jerome's church is anything but simple. As you can notice from the render below, the shape of this space will be irregular: wide and short by the entrance, it will become narrower and taller towards the Most Blessed Sacrament's chapel. The light will spread from above through broad skylights along the covering. Thanks to MTR® beams it has been possible to have reduced sections with wide spans, impossible to obtain through traditional construction systems.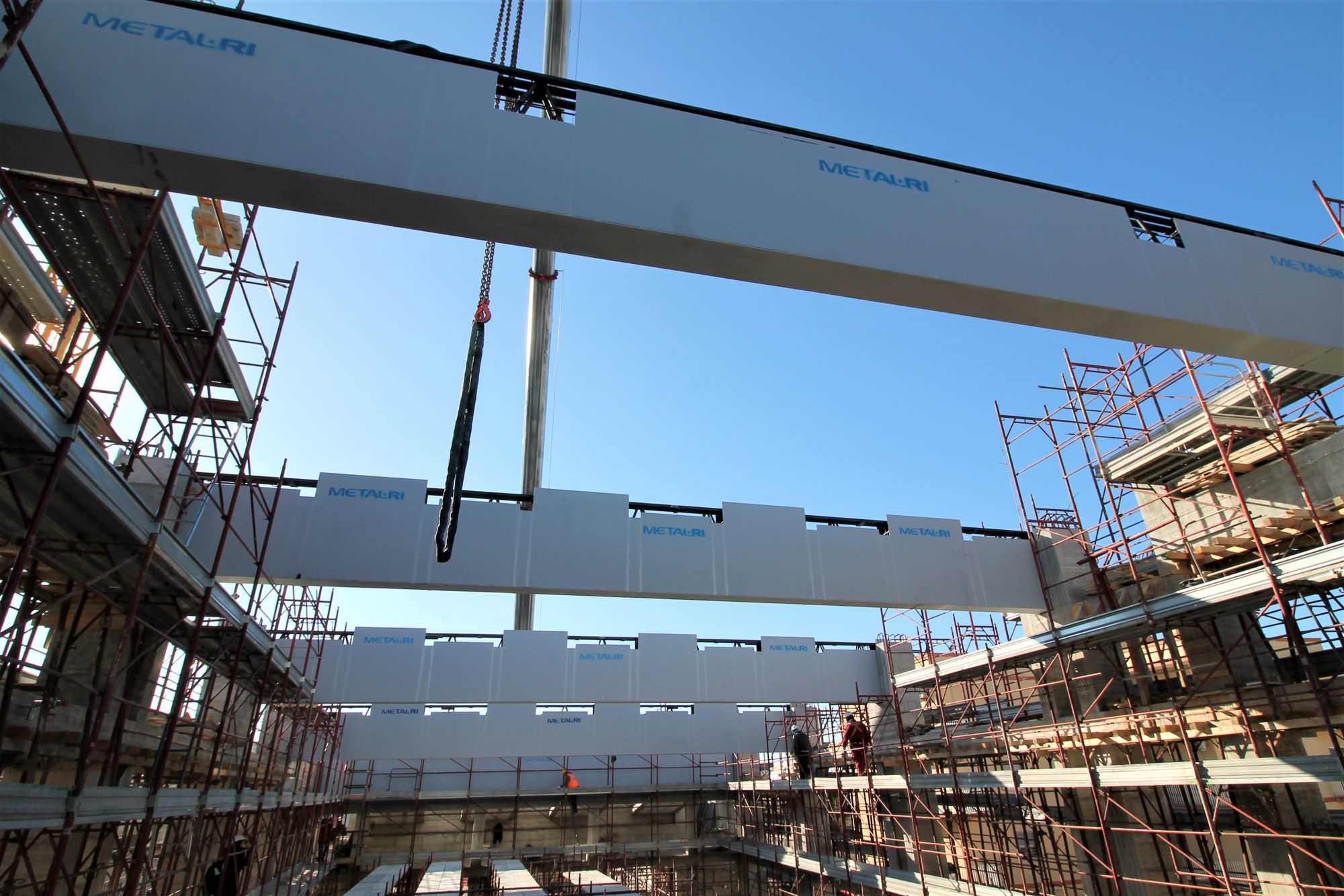 The dimensions required by the architectural project were complex. Had the beams been realised during the work, the dimensions would have been much bigger. If the beams had been made in-situ, the dimensions would have been much larger. The use of self-supporting MTR® A beams has avoided shoring and formwork at height. This has brought several advantages: more safety on site, rapidity of execution, reduction of manpower, environmental sustainability, and certainty of costs and times. The MTR® System represents a winning alternative to the traditional construction system. The MTR® System represents a winning alternative to the traditional construction system.
"In reference to the work carried out at our building site in Bari for the construction of St Jerome's Parish Church, we express our gratitude for the active collaboration that you have granted us, and above all special thanks go to the diligence of your technical staff who have supported the building's structural technicians in sharing some problems of a static nature. The sharing of the organisation for unloading and laying has been excellent, also thanks to your assistance in the person of a technician in charge on the building site."